Today would have been my mother's 80th birthday. She passed away in 1999, re-occurring breast cancer. It's hard to imagine that twelve years have passed. Reaching midlife has not changed how much I miss her nor has the empty space in my life dissipated. My sister claims even now I was forever changed by the whole ordeal surrounding her death.
My mother was a fabulous cook, avid golfer, and a superb mother. In fact, she was a mom to more than only her natural children. Plenty of friends and family were waiting to occupy our vacant rooms. Dad compared this to a boarding house and often wondered who would be moving in next. Mom would simply smile.
Anyone who knew my mother would speak first of the Italian meals she prepared, followed by her funny laugh that was extremely contagious. You know, one of those genuine happy and giggly kinds of laughs. According to the hubby, Mom's laugh was akin to Betty Rubble.
Everything Mom prepared was made from scratch, including breads, pastas, soups, and of course, spaghetti sauce. Fond memories of homemade bread and a big pot of soup was the Saturday winter tradition. My cousins would come by to eat in spite of the blistering winter weather. As it went after I moved out, at different times both of them lived with my parents…. must have been that soup!
In honor of Mom, aka Carmella, this week I'm sharing my favorite foodie blogs. I'm guessing they fit into the 40 and over crowd. Either way, these women are not only extraordinary cooks, but also inspiring, supportive, and kind. Who better to honor my mother's birthday than women such as these?
Happy Birthday Mom!
Top 5 Midlife Food Blogs – 
La Bella Vita – "This same comforting food is shared by Italians with precious loved ones who surround and warm us with thoughtful conversations."
What's Cookin' Italian Cuisine – "A love for cooking Italian foods and eating starting at 11 years of age in the kitchen, with grandma and mom. "
The Living Gourmet – "I grew up in a loving Italian family that loved music and good food. "
Bunky Cooks – "I originally started writing Bunykcooks as a way to share with others my lifelong passion for food, cooking, entertaining, and wine."
Keep Learning Keep Smiling –  "Mary's greatest passion is her family. Her whole focus is on her 2 daughters from young until now, fully devoted to loving and caring, training and teaching them. Cooking, health, teaching, and self-development comes like a powerful package for this matter."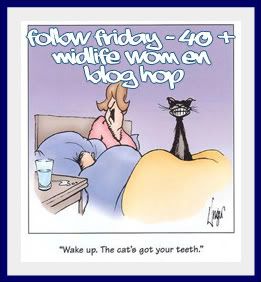 The RULES to join in are very simple, no badges to grab either, just be over forty and proud of it!
Then:
1. Add your link to the list
2. Visit as many other blogs as you can
3. Follow the ones you like (and comment on their blog to say that you are following)